Active Violence Emergency Response Training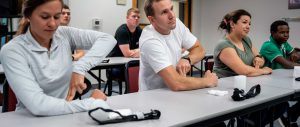 Are you trained to react in a life-threatening situation? AVERT enables you and your team to become immediate responders.
Class Method: Blended
Blended learning is a mixed-mode approach using an online student course followed by instructor-led face to face classroom training.
The goal of this training program is to help participants develop the knowledge and confidence to react quickly if active violence should occur. AVERT is designed to include a significant amount of interactive participation.
Price: $65
AVERT Training – Candor (PDF)
To enroll, please select the date on the calendar below:

AVERT Active Shooter Facts